InGeo Design Ltd. offers customized geostructural engineering design services. We leverage our unique consulting experience to tailor our design solutions to each client based on scope of work.
Geostructural Design Services
InGeo Design Ltd. has been offering personalized Geostructural design services since 2011. We leverage our solid consulting experience to tailor design solutions to each client and project. Our team has experience with a wide range of projects including residential, commercial, roadwork, bridge widening, utility installation, train track expansion, subway extension and foundation design.
We offer in house services including: design of excavation shoring, design of specialty foundation systems, design of utility support, design of traffic decking, assistance with permit submission, field review, tieback stressing, micropile pre-loading testing, inclinometer monitoring, pile and precision monitoring, vibration monitoring, pre-construction condition surveys and finite element analysis.
We are passionate in helping our clients succeed and achieve their project goals by providing safe, cost effective and practical Geostructural solutions.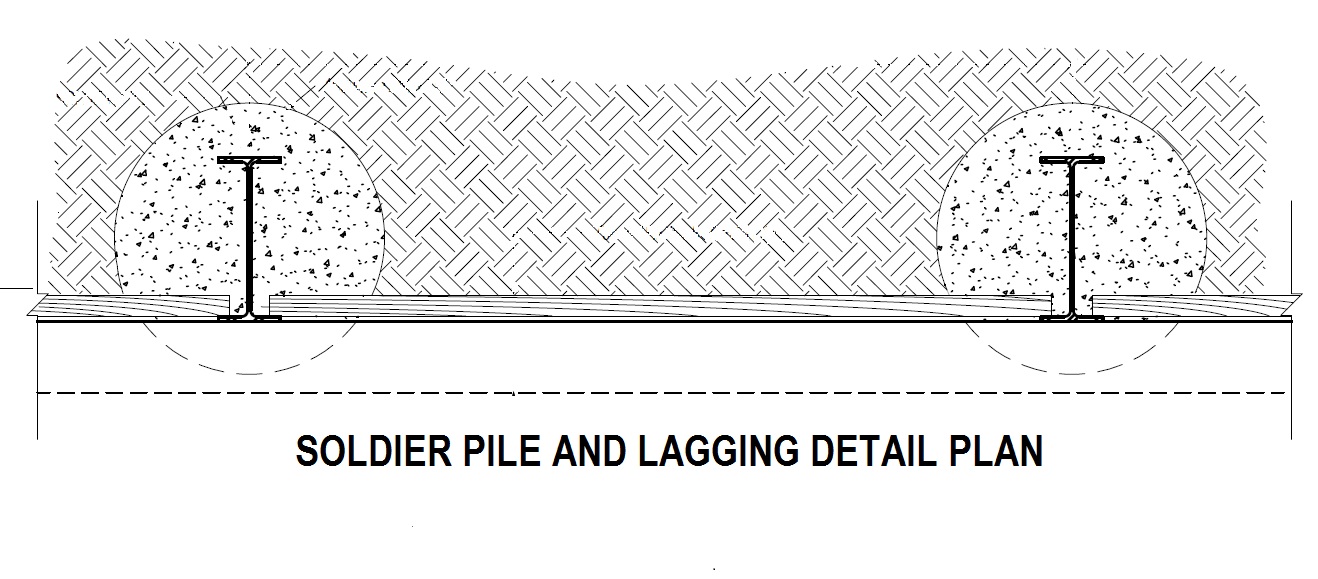 DESIGN OF SOLDIER PILE AND LAGGING SYSTEMS
Soldier pile and lagging consists typically of W steel sections (soldier piles) placed inside a drilled shaft, that are installed prior to excavation.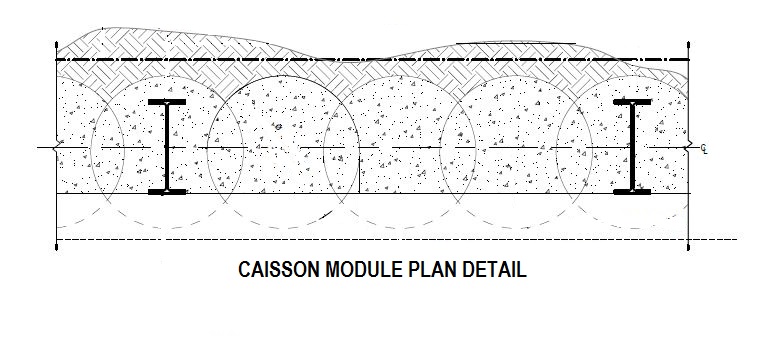 DESIGN OF CAISSON WALL SYSTEMS
Caisson walls or secant pile walls consist of intersecting drilled shafts where W steel sections are placed inside a drilled shaft, typically not every shaft drilled.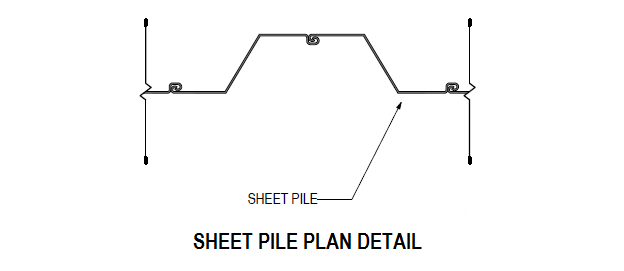 DESIGN OF SHEET PILING SYSTEMS
Sheet piling systems consist of driving or vibrating steel sheets into the ground to the desired depth, or to rock or a less impermeable soil layer.